Report Cards End Up on Front Lawns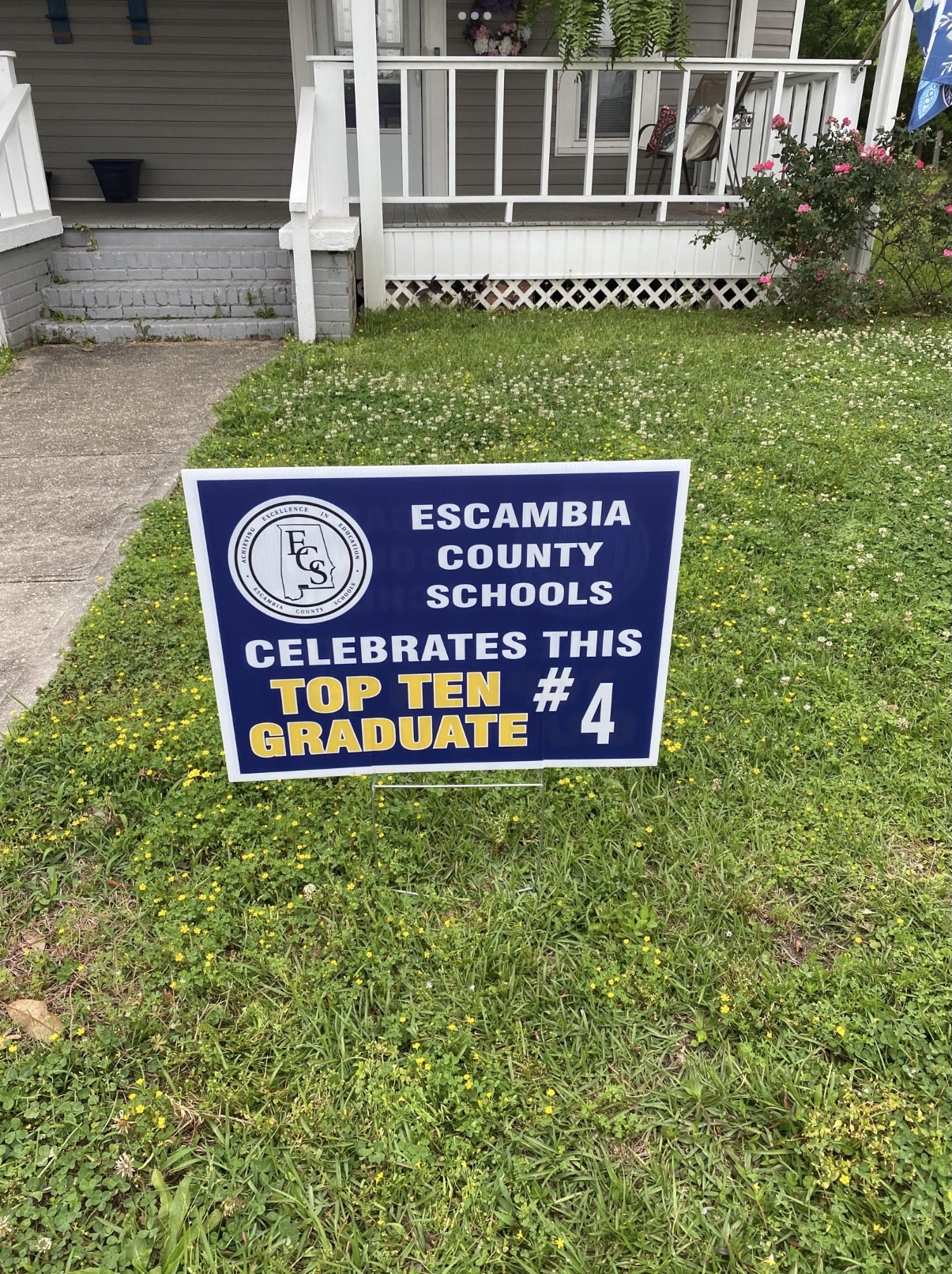 ---
Report Cards End Up on Front Lawns

If you're a top ten student at a High School in the Escambia County School
System, you already know what your grades are.
Now your neighbors do as well.
The top ten students at W.S. Neal in East Brewton, Flomaton High and Escambia
High in Atmore found personalized yard signs in front of their homes
congratulating them on their achievement. It's a new tradition to tell everyone that
educators are very proud of these students.
Assistant School Superintendent George Brown and other administrators spent a
day driving around the county delivering the signs. Brown said it was high time
academic achievements got as much publicity as sports. "In south Alabama, sports
usually get so much coverage and recognition. Doing this helps recognize the true
reason for education, the academics! We hope this initiative will inspire other
students to make academics a priority in the present and future."
Each student also received a personalized letter of congratulations from
Superintendent Michele McClung which said in part, "You should be immensely
proud of your achievement, as it is a testament to your abilities and your potential
to make a significant impact in the world. Your exceptional academic performance
is a reflection of your character and work ethic, and it is a great inspiration to all
those around you. I have created yard signs identifying your success as a top ten
graduate because I am so proud you and want to celebrate your hard work!"
Brown said the reaction to the signs has been extremely positive with students and
parents. "They all seem to love them! One parent was quoted as saying it was
such a nice gesture to recognize academic achievement! We have also seen
students and parents post pictures on Facebook of their sign as well as the letter
from Superintendent McClung."